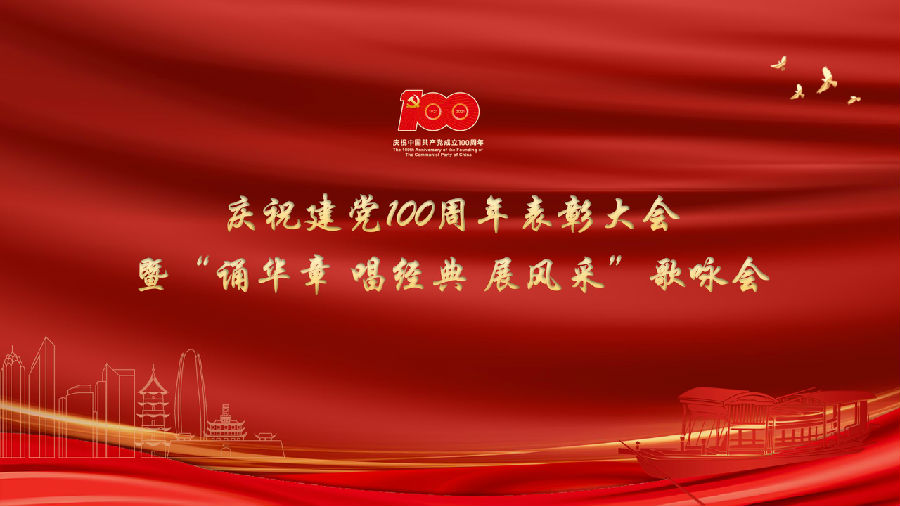 On July 1st, Ningshing Holdings' Party Committee held a commendation celebration for the Centenary of the founding of CPC. More than 350 Party members from the management team and all subsidiaries of Ningshing Holdings attended, including Cao Lei, Deputy Director of organization department of Ningbo Haishu District Committee and Party Secretary of the Working Committee of Non-public Economic Organizations and Social Organizations of Ningbo District Committee.
Mr. Huang Yongzeng, member of the Party Committee and President of Ningshing Holdings, presided over the activity. Ms. Yang Xiaojun, member of the Party Committee, Secretary of the Discipline Inspection Commission and Vice President of the company, announced the Commendation Decision. Ms. Cao and five members of the Party Committee of the company jointly presented awards to 17 outstanding party members, 4 outstanding party workers and 4 advanced party organizations. Chairman Wu Yigang and Secretary Gao Ping presented medals to three senior party members with over 50 years of Party standing.
Three representatives, Jiangning(from Ningshing Precision Machinery Group), Dai Lei(from Ningshing Trading Group) and Wang Ying(form Ubay), gave speeches which summed up the separately daily work, made positive statements on playing a vanguard and exemplary role.
Ms. Gao Ping, Party Secretary and Vice Chairman of Ningshing Holdings, delivered a speech entitled "Firm Faith, Hard Work, and Dedication". She emphasized that The Party has been the key pillar for building modern China and for all the significant achievements made by China and the Chinese people over this period. She pointed out that Ningshing Holdings' Party Committee has always strengthened party building, focused on company's innovation and development, deeply integrates the Party building work with the production, operation and management, and constantly cultivates batches of advanced collectives and individuals. She demanded that all Party members should strengthen their faith, bear in mind their mission, strive for dedication, base themselves on their own duties, and earnestly enhance the creativity and cohesion of the organization.
During the celebration, all the Party members watched two videos namely "A Hearted Sentence to the Party " and "Sing A Folk Song to the Party". Finally, the Party organizations of all subsidiaries presented an visual feast to the celebration with poetry and singing, and showed a determination to start a new journey.